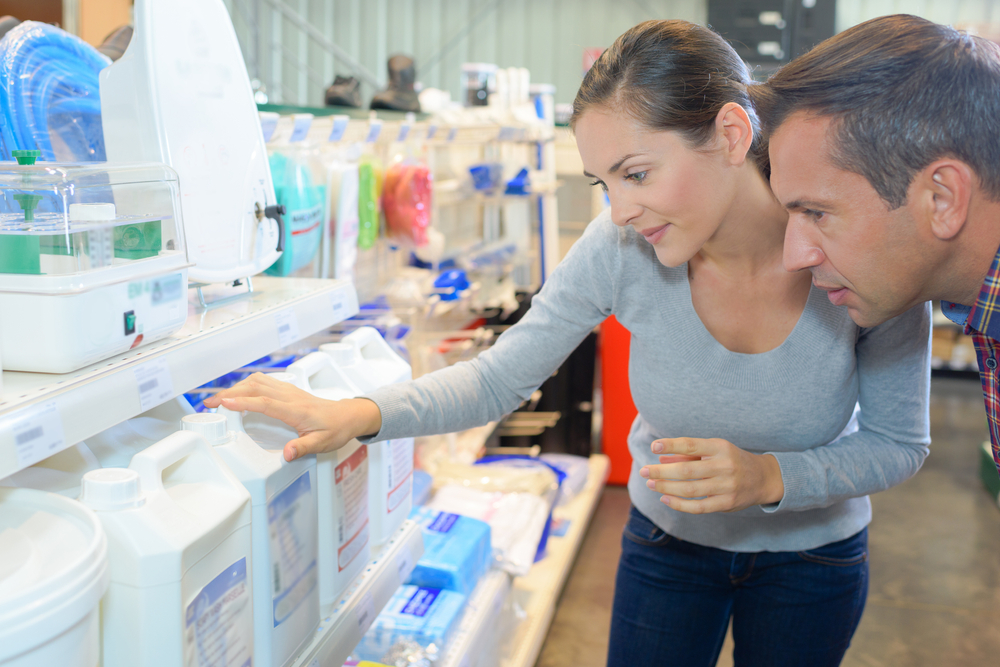 The time has come to build your swimming pool. If you are in Texas, you can visit our Houston showroom to choose the tiles, pavers, and all other pool equipment and design touches you want in and around your pool.
A pool showroom helps bring your swimming pool to life, making its construction more real and less daunting. Instead of doing everything online, you have access to professionals who will listen to you and give you valuable advice on what works for your land and your specific needs.
It is easy to choose tiles and decks online. From thousands of choices, you get to pick the ones that best match how you envision your swimming pool. A pool showroom, however, helps you put different colors together and compare textures and choices before making the choice you want.
You only construct a swimming pool once. Instead of making educated guesses, visit our Katy, Houston, pool showroom to get first-hand ideas on what you want and need. When you are designing your swimming pool, you want to get it right, so settle for nothing less than the swimming pool of your dreams. This is accomplished much easier at a showroom, surrounded by experienced staff who will guide you through your choices!
A Pool Showroom Displays All the Equipment and Design Items You Want
A showroom displays hundreds of tiles, pavers, stones, lighting fixtures, decks, diving boards, and swimming pool accessories.
You can put two differently colored tiles together to see whether they match, or see how pavers and stones can be included in your swimming pool design. You don't have to guess the colors and textures of your swimming pool design features.
You will also be shown items that you might have overlooked online. For instance, how you can use tiles in the swimming pool and around it and how pavers and stones can enhance the design of your pool. When these items are placed in front of you, you suddenly have a better idea of what your pool will look like.
Have you thought about cement pavers? Glass tiles? Stone? Marble? Artisanal tiles and pavers? You have so many textures and materials to choose from when new options are opening up in front of your eyes thanks to our seasoned staff.
Expert Advice at Your Showroom Display
Our Houston staff will listen to you and record the type and shape of your land, the use you will be making of your swimming pool, and all the other expectations you have from your new investment. They will tell you which design works best and how you can make the most out of the land you have.
They will also remind you to leave space for landscaping and walking around your pool as well as talk you through extra fixtures such as decks, fire pits, an open-air kitchen, or a BBQ area to improve your swimming pool experience. Your swimming pool dream can thus become a complete yard upgrade that will increase both your quality of life and the value of your estate.
Your dedicated swimming pool expert will be there to walk you through every step of the building process and help you choose all the necessary pool equipment items and design features to fulfill your dream.
Swimming Pool Technology
You want to know how your swimming pool will be built and what types of filters and necessary equipment will be included. Instead of guessing and making assumptions, visit our Waterside Poolscapes showroom in Katy, Houston and our staff will show you all the choices you have.
You will be shown different types of filters and pumps and how your swimming pool works. You can ask about what maintenance entails and how much it costs to renew the filters and clean the equipment.
When you leave our showroom, you will have a clear idea of how your swimming pool will be built, how it will be maintained, and what sort of upkeep is required to keep the pool running perfectly for years.
Don't Guess. Visit a Pool Showroom for the Perfect Pool
Digital is great but real-life pool showrooms are better. Take advantage of a pool showroom to see all the choices you have. You will be impressed by the wide selection and the many textures of tiles, pavers, stones, and all the other design features that will turn your swimming pool into a work of art.
A showroom can help you understand how your swimming pool works, what equipment you need, how to take full advantage of the available space, and how you can maximize your enjoyment.