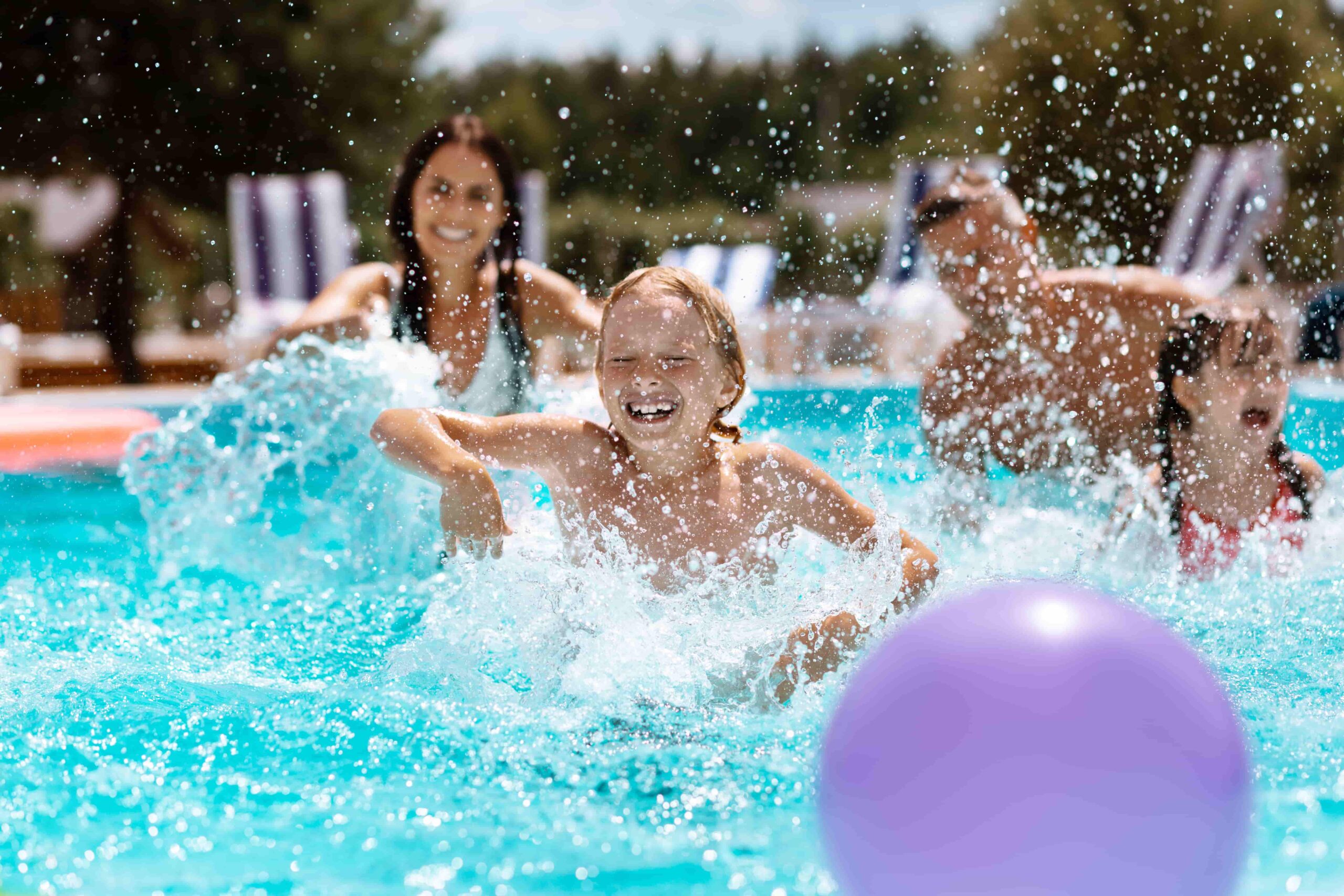 How to Maintain Your Pool in the Summer
Summer is the time of year when you really appreciate having a pool. You thank your lucky stars for having such a great way to unwind and take in the beauty of summer while staying cool at the same time! 
You can organize a BBQ with friends around the pool and invite neighbors over to enjoy a splash and a swim. You can suntan on a hot afternoon after work, while your children can have fun throughout the day, swimming and playing. Your swimming pool is put to maximum use in the summertime.
If you want to enjoy a carefree summer around the swimming pool, you need to ensure you maintain your pool properly throughout the whole season. Because the swimming pool is used more intensively during this time, your maintenance schedule should be more frequent and comprehensive.
If you'd rather not do the maintenance yourself, then consider hiring a professional pool maintenance crew to do the hard work for you. They'll keep your pool in perfect working condition so you can sit back and enjoy your summer.
Pool Maintenance Tips
Skim Your Pool
Summer is nature at its best. Except for bugs, insects, dust, and debris.
If you want to have a clean pool, you need to skim it on a regular basis to take out leaves, bugs, and other unpleasant material that infiltrate pools over time.
When you skim your water surface, you facilitate the water circulation through your filtering system, as it won't get clogged with debris. Also, skimming your swimming pool will help you minimize the use of chlorine.
Monitor Chemicals and Water pH Levels

Swimming pool chemicals get destabilized with sunshine. They also drop as more people use the swimming pool.
During the summer, when your whole family is using your swimming pool on a daily basis, you need to make sure your chemical levels are adequate. You also need to monitor the water's pH levels.
Your water pH levels should be between 7.2 and 7.8. Water pH below 7 will make your skin and eyes sting. Water pH above 7.8 will make your skin feel dry, and your eyes will look red and puffy. 
Maintaining your swimming pool's water pH balance will make swimming pleasurable and will help your swimming pool structure remain intact for longer.
The ideal chlorine level in your swimming pool should be between 1 ppm (parts per million) and 3 ppm. Too much chlorine can make your skin itchy, your eyes irritable, and could even provoke an allergic reaction and cough. Too little chlorine will promote the development of algae and other unpleasant and unwanted visitors in your pool.
Throughout the summer, make sure to monitor your swimming pool's water quality to ensure it's safe and pleasant to swim in.
Clean Your Pool with a Vacuum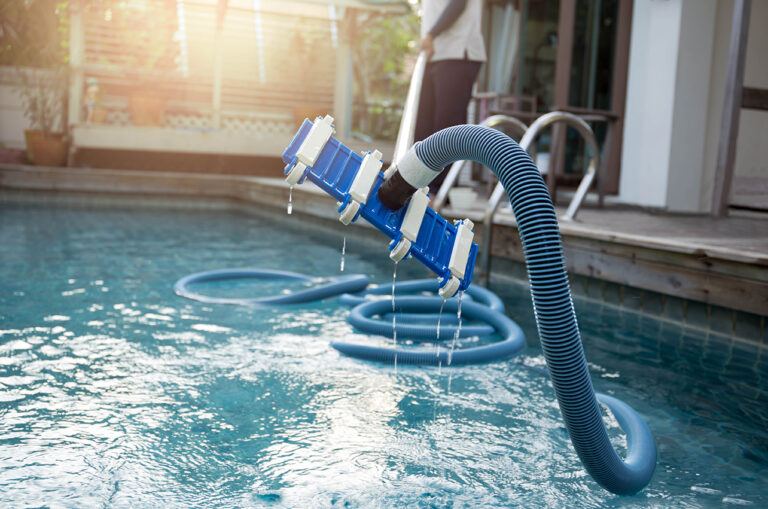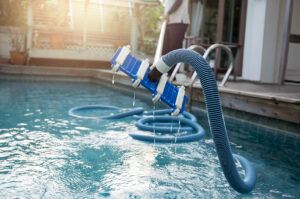 It might sound a little crazy, but yes, you can use a vacuum in your pool! Not the one you use on your floors, of course.
You need a swimming pool vacuum—the one you use to keep the kitchen floor clean won't cut it. Then you simply vacuum the floor of your pool, ideally starting from the shallow end and moving toward the deeper side to pick up all the sunken debris.
If you have an automated vacuum, program it to run once or twice per week to keep your swimming pool floor clean.
Check Your Filters and Pump
Your filters and pump will be used more during summer. No matter how much skimming you do, some leaves and bugs will end up in the filter. Your pump will also need to renew the water more frequently. On average, a swimming pool pump may run 9 hours a day during the summer.
Make sure your filters are not clogged and that your pump is running smoothly. If you find that your swimming pool equipment is not running properly, you need to call your maintenance crew to take care of it.
Look at the Water Level
Evaporation, swimming, and jumping in the water can lower your swimming pool's water level. Your swimming pool has been designed to function with a specific water level. If your water level falls, your filters and pump will no longer work properly.
Choose a Qualified Maintenance Crew to Maintain Your Swimming Pool
If you want to make the most out of your swimming pool without the actual hassle of maintenance, our crew is here to maintain your swimming pool for you on a regular basis.
Call Waterside Poolscapes, the top U.S. Pool Builder, at 281-690-4810,
schedule a free, no-obligation swimming pool design consultation
, email us, or
contact us online
. To meet in person, visit our showroom at 25311 Kingsland Blvd #110, Katy, TX 77494. Office Hours: 8:30-4:30 Monday to Friday, CST.