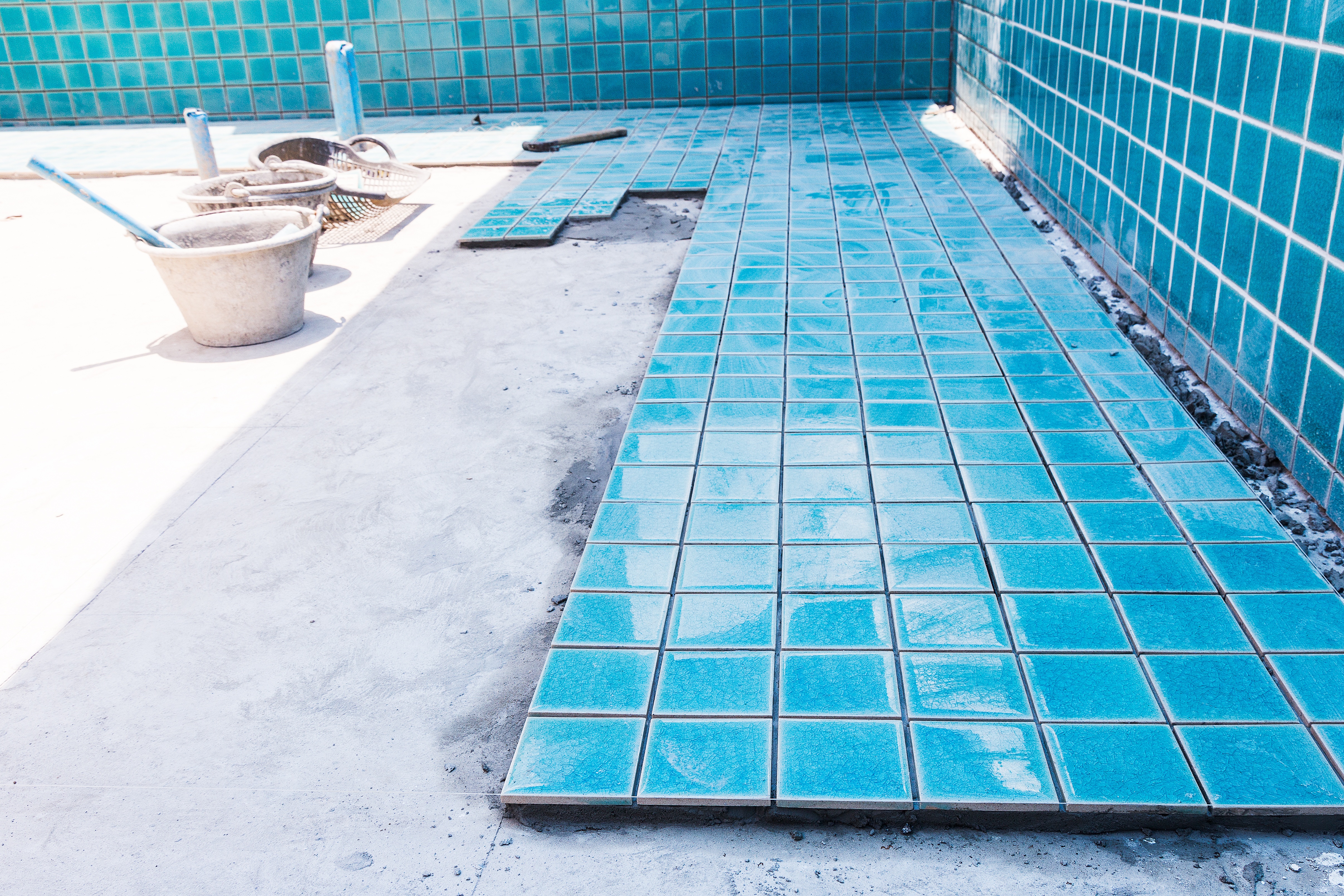 How Long Does It Take to Build a Pool?
The best thing about building a new swimming pool is dreaming of swimming and splashing in the summer. On the other hand, the worst thing about it is having to wait until it's ready.
So, how long does it take for the dream to become reality?
The answer depends on many things, such as the shape and type of your swimming pool, its design, the landscaping elements you include, your plot, and even the weather. In general, you can expect to have your swimming pool ready in as little as 6 to 10 weeks.
Let's see what the necessary steps are and how long each construction stage requires.
1. We Design Your Swimming Pool
If you choose from our wide selection of pre-existing shapes and styles, your design phase will be as short as possible.
On the other hand, you may prefer to design your swimming pool from scratch to accommodate your land and how it fits with your house. An elaborate design will take longer to finalize.
Other elements that may add to the construction time are features like lighting, heating, a swimming pool cover, steps, and jumping boards.
You shouldn't necessarily choose the first design you see. A swimming pool is a big home improvement and something that will be there permanently. Why not get the swimming pool that fits your dreams and matches your life expectations?
Swimming pool design usually takes from 1 to 4 weeks to finalize, depending on our client's preferences.
Permits are the second phase of your swimming pool construction. You need a permit to start digging and building.
The time it takes for your permit to be issued depends on how fast the relevant municipal office will process the paperwork involved. It will take longer if you are also applying for accessory buildings and structures like an external kitchen, bathroom, or anything else that requires a building permit.
Permits for building a swimming pool usually take approximately 2 to 5 weeks, with the upper limit being less common.
Once you see us excavating, you know your swimming pool is taking shape! Amazingly enough, the excavation part only takes a few days. Things that can extend your excavation phase include a deeper pool depth, a very specific pool shape, or rocks in the ground that slow down the process. Also, bad weather can delay digging, as rain and snow tend to complicate things.
Excavation can take longer if access to your swimming pool area is difficult—for instance, behind your home without an easy approach to the area. Additionally, working around utility lines means that our excavators must be slower and take into consideration pipes and drains.
The excavation process for your new swimming pool often takes 1 to 2 weeks. However, if the weather, terrain, and access are easy, excavation may only require a couple of days.
4. Plumbing and Electrical
You will need a plumber to install the pipes that will provide water to the swimming pool and drains. You will also need to install lights and provide electricity for the swimming pool motor.
If your design includes internal lights or other lighting features around the swimming pool, now is the time to install all the equipment.
Installing the plumbing and electrical equipment for your swimming pool may take from a few days to 2 weeks.
5. We Install the Swimming Pool
The time required for the installation of your swimming pool depends on the type of pool you have chosen. Free-shaped swimming pools are built using gunite, while standard-shaped ones are often made from fiberglass. As fiberglass swimming pools come with prefabricated parts, they are much easier and faster to install than gunite ones.
A gunite pool is built using a rebar framework, which is then sprayed over with a concrete and sand mixture. You must wait for the mixture to set before you can apply the finishing touches like tiles, stones, and other features. However, once the gunite cures, it becomes exceedingly durable, so swimming pools made of this substance are built to last. They also let you choose from a virtually unlimited array of shapes.
Depending on the shape and details of your swimming pool, you will need 1 to 3 weeks for installation. The lower end is for fiberglass pools while the upper end is for gunite pools.
6. We Put in the Landscaping Finishing Touches
You will likely need a deck, steps, fence, and other finishing touches around your swimming pool. These are added at the very end, once everything else is finished.
Flowers, bushes, trees, and grass need time to settle and grow, so landscaping can take much longer than a few weeks. The minimum time frame is 1 to 4 weeks to put these final touches around your swimming pool.
7. Filling Your Pool and Balancing the Water
With everything in place, all that is left to do before you can dive into your new swimming pool is to fill it up and balance the water in terms of pH. To do this, you need to add certain chemicals that will make it safe for swimming. As for water, you can either fill the pool with a water hose or have the water delivered to your pool.
Choose Your Dream Swimming Pool and We'll Make It a Reality
Once you have decided you want to upgrade the value of your home and make an investment in personal fun and relaxation, your dream swimming pool becomes almost a reality. All that's left to turn your dream into reality is to get a quality swimming pool contractor like Waterside Poolscapes and arrange for the design and construction of your swimming pool.
However, don't wait until too late in the season to begin your pool construction. As you can see from the timeline, it may be several weeks or even months from design to construction. This makes later winter and early spring the perfect time to start constructing your swimming pool. Add 10 weeks and by May your swimming pool will be ready!
To meet us in person, visit our showroom at 25311 Kingsland Blvd #110, Katy, TX 77494 during our office hours, 8:30-4:30 Monday to Friday, CST. Call us at 281-690-4810 and let's get started on your pool. You can also download "7 Questions You Should Ask Your Pool Builder," contact us online, or schedule a free, no-obligation swimming pool design consultation. Once you've built your swimming pool, we will take care of its maintenance, including pool filter cleaning.
Let Waterside Poolscapes turn your dream swimming pool into reality!